Discover more from Brukhman on Blockchain
Blockchain insights and highlights from Jake Brukhman, founder of CoinFund.
Over 4,000 subscribers
CoinFund 2020: Seth Ginns joins our team with a focus on liquid investment strategies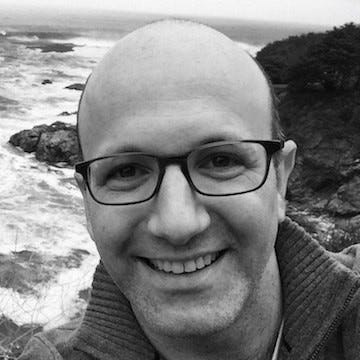 Seth Ginns joins CoinFund as Managing Partner
Today, the CoinFund team is thrilled to welcome Seth Ginns as a new Managing Partner with a focus on liquid investment strategies in digital asset and traditional equities markets. You can read about why Seth is joining our team at CoinFund in his own words.
Seth brings to our team twenty years of Wall Street experience, seven years of experience in blockchain investing, and a multidisciplinary background making him well-positioned to successfully navigate the blockchain markets and to help educate the next incoming wave of institutional capital. He made his first blockchain-related investment in 2012 and is an early investor in a number of compelling companies across the industry.
Seth joins us from Jennison Associates, one of the largest New York-based asset managers. There he invested across consumer, healthcare, and cyclical companies as a Managing Director on the award-winning Large Cap Growth team. He started his career as an investment banker at Credit Suisse First Boston. Seth holds a B.A. in Mathematics and South Asia Studies from the University of Pennsylvania.
Together with Seth, our team holds over 30 years of collective blockchain experience, with breadth of expertise ranging from the technologies of distributed consensus algorithms to the regulatory issues surrounding decentralization and cryptocurrencies.
CoinFund 2020 and beyond
We are excited to have Seth on board to help CoinFund continue its discipline of advancing blockchain and decentralization technologies. Seth's experience will help expand our investment strategies within liquid digital asset markets, where many of the more mature digital assets trade. Additionally, sector growth will unlock crossover opportunities within traditional equities markets as we've seen previously within the semiconductors sector.
Seth joins us with the view that the next few years will be pivotal for institutional interest. Strong liquid markets and a maturing Web3 technology stack will create a digital blue ocean for our venture activities.
As a team, we're renewing our focus on education in this new asset class. We're going to be rolling out some really fun and engaging tools to help newcomers better understand digital assets and interpret news flow as it happens. Across CoinFund's public research, community events, and our original research Slack circa 2016, we have always had an ethos of blockchain education and community engagement. We're excited to build upon that foundation in the coming year.
Looking forward, the adoption of blockchains and digital assets is poised to follow a similar trajectory to mobile adoption in the 2010s — the culmination of a fundamental change in our relationship with technology. The main demand drivers will be self-sovereign data and identity, incredible efficiencies from service-oriented decentralized protocols, and the network effects of open, fair, and composable financial services.
We welcome Seth to the CoinFund team and look forward to the legacy he will help us create within our industry. We're excited to catch up with everyone in the new year.
Read more